Greenscreen Studio
Get noticed with a compelling green-screen production that sends a clear, engaging and memorable message to your clients, employees and potential customers with our bespoke studio based in Hamble.
The flexibility of greenscreen and variety it offers have really made it a creative and innovative tool for use in filming educational and instructional videos or for testimonial interviews.  It is a widely used technique to change the background and environment for both dramatic and commercial reasons in video.
Great for ... 
Business presentations
Product demonstrations
Podcasts and Webinars
Sign language interpretation
Facilities include
Autocue
Great sound (no background noise or echo!)
Ceiling-mounted boom microphone (no need for lapel/tie mic)
Pre-lit and ready to use
Live-stream option
Editing & graphics
Portable greenscreen for location shooting
Free parking and local café!
Free demo!
Contact us to visit the studio for a free demonstration!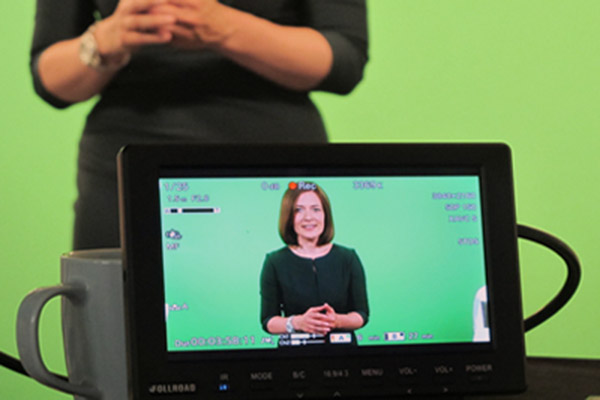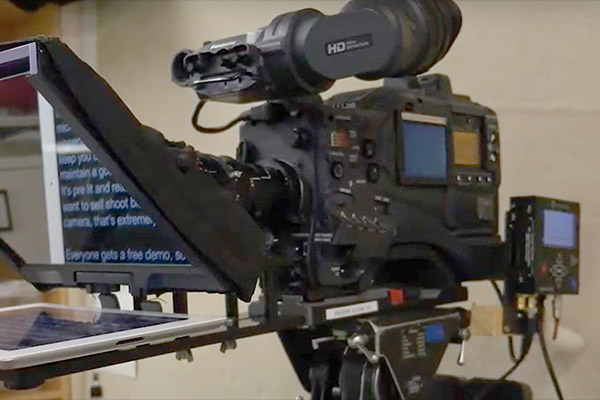 Autocue
Photography Studio
The studio also has a white back-drop option, which as well as for video means it can be used for photography.  Great for portraits and product photography.